In one word? Mind-blown.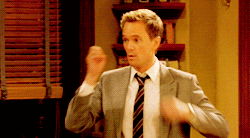 Disclaimer: Dear reader, the post comprises of my personal thoughts and photos (which includes trademarks when possible) of the Investors Exchange 2017. Quick shoutout to Seedly (Singapore's no. 1 personal finance tracking app) for kindly awarding me a ticket to the wonderful conference.
Ps: If you saw a lady furiously typing away at her handphone throughout the whole event, that was me. Behold – exclusive insights to the Investors Exchange:
First Speaker: Xeo Lye, Capital Gains Studio
Stepping into the auditorium fashionably late from an earlier morning event, I found that Xeo already had the 250-strong audience at the edge of their seats.
With his eloquent speech and colourful diagrams, I found his presentation a really detailed and insightful one, weaving macroeconomic factors  seamlessly into the fold of the investments availed globally. His tip: throw your JC econs out the window!

Yes, Xeo – I am convinced that one not only has to be cognisant of the various asset classes, but also fully aware of how geo-political trends affect the relationships between different investment vehicles, locally and overseas.
This is another one of Xeo's flow-charts in portraying how mega-trends can spawn and influence other mega-trends. Quite the chain reaction from the GFC (Global Financial Crisis of 2008/09, I must say).
The at-a-glance diagram sorting various countries and their current state of economic development. Whether China actually belongs to 'Stagnancy' though, is anyone's guess.
You guessed it. Interest rates spikes indicate a looming financial crisis. Is one on its way?
This is an interesting chart. What is causing the divergence between commodities and US stocks (Nasdaq)? As always, be familiar with how asset classes influence each other.
Curiously, Xeo ended with a quote from Jim Rogers, one of the investment gurus of our time, who is currently based in Singapore. Overseas investors, take caution.
The same man who predicts that the worst crash in our lifetime could be within the next two years? You bet. Everyone, brace your portfolios!
2. Vina Ip: Property Soul
All too soon, Xeo ended his talk and Vina stepped onto the stage. She spoke confidently of the 'Seven Sins of Property Investing'. With a title like that, who's not paying attention?
Vina has her own published book and private community group (PropertyClubSg) too!
Sin 1: Singaporeans Worship properties and take up Increasingly bigger property loans when they upgrade. One thing to note? Keep praying hard the prices will increase.
Sin 2: Take free advice. Free advice comes at a cost, so pay for trusted, outstanding advisors!
Sin 3: Follow the herd. Never compete with the group – at every new launch, there's NO good price, cause your margins are all the same. Resale properties on the other hand…
Sin 4: Trust conventional wisdom. Trust your judgment and do your research, friends.
Sin 5: Avoid legwork. Put in the effort and hard work, it pays off.
Sin 6: Overstretch abilities to pay for housing. What is your financial capability? How stable is your job- when and what and how much is the property you're buying?
Sin 7: Fantasize about landlords. I should clarify, Vina meant: Sin #7 is about fantasizing about BEING a landlord. I know, I know.
Many people think being a landlord means Financial freedom. But! There are many implications of being a landlord.
3-3-5 rule: follow Vina's method to calculate if you really can afford that property!
3. Kenny Loh: MyStocksInvesting.com
Kenny's presentation is about REITS investing and I must say he's done his research!
He tracks his REITS periodically and colour-codes them according to how they stack up to various indicators.
Basically: the best quadrant are the REITS with low gearing ratio (less Debt) and are severely undervalued (low price to Net Asset Value).
Again: the best quadrant are the REITS with high distribution yield (Dividends!) and are severely undervalued (low price to Net Asset Value).
At-a-glance: you can see which industry REITs are over/undervalued. Does that mean they are a good buy? The premiums could be there for a reason!
Case-in-point: Should you ONLY buy undervalued REITS? Are they really a value buy?
Also, REITS with high gearing ratios are dangerous investments with HIGH debt levels!
So, always check those gearing ratios!
Also, should you ONLY buy REITS with high yields? Esp. when the numbers can be a little misleading or can be easily influenced by external forces!
With all that being said, should you still invest in REITS (Singapore)?
Accordingly to the chart, YES.
Duh, yes.
In case you aren't convinced! REITS seem even better than properties now!
In a nutshell, how REITS work.
Hey, don't take my word for it – take Kenny's! 🙂

All in all, a really great introduction to REITS, an overview of the three common REIT investment mistakes and how to find strong REITS! 😀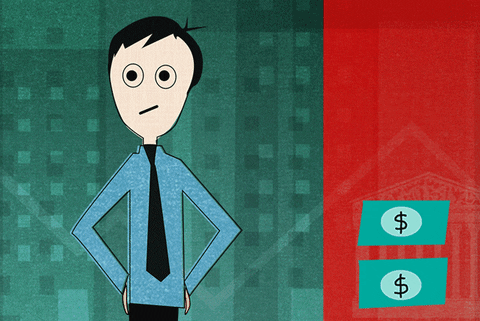 4. Joel Sim, MrFinanceSavvy.com
Joel is pretty knowledgable when it comes to equity investing. I do agree with his investment time horizon in terms of cashing out profits early, although I shudder to think of the volatility and risk of overseas stock markets. Well, here's what he suggests:
A few tips to get high investment ROI! Well, suited to your personality, at least.
Definitely a trend investor. Joel also simplifies his technical analysis quite a bit, which I appreciate.
His personal investment strategy! This investment philosophy does seem worth a shot.
So what's it take to be a stock investor/trader? Quite different things it seems.
A few myths when it comes to investing. Again, all free advice to be taken with pinches of salt (after all, you aren't paying for this either are you?) and information paralysis can be overcome when you focus on the basics and the important stuff, KPIs if you will.
5. Teh Hooi Ling: Inclusif Value Fund
Ms Teh comes across as an extremely savvy investor, with quite the track record too!
About time someone put one of these inspirational quotes up!
Ms Teh is extremely careful with the filtering of the right stocks! Seems most are overpriced, even in the Asia Pac region, according to Bloomberg.
Her personal benchmark – the Hong Kong stock exchange market.
Seems like most stocks are overpriced, but the no. of eligible ones increase overtime!
Backtesting OR the process of testing a trading strategy on relevant historical data to ensure its viability before the trader risks any actual capital. (Source: Investopedia)
So what does the Inclusif fund trading strategy show? All good things come to those who wait and diversify their eggs across many solid and undervalued baskets it seems.
As one member of the audience states: This would not be applicable to retail investors given the minimum requirement of capital needed. Ms Teh agreed.
So the assumption is that the market WILL recognise a stock's fair value…but when?
There are quite a few ways to calculate fair value, by the way. Discounted cash flows, etc.
Ms Teh's three golden rules! Seemingly common sense, but since when has common sense ever been…common?
I admit, I laughed. Heng = Lucky. Suay = Unlucky.
Wow, Suay is really just…suay.
It seems you can't go wrong with investing in the STI index, since 1995!
Let's do a thought experiment!
Throw in some assumptions…
Seems 1 in 8 portfolios might not make the cut…but 7 will prosper given time and $!
Hmm…not the most happy of charts, but it is what it is. Returns going down over time?

A few words from Ms Teh: Capital trumps labour, and there are ways to get higher than buy-and-hold index returns in the stock markets. Last but not least, always take note of stocks with real assets in the market!
6. Mr Elvin Liang, The Art of Scuttlebutt.
Mr Elvin Liang ventures where most dare not, to personally head down to the grounds and workers of the organisation itself and ask around to find out relevant bits of information! Quite an innovative way to substantiate fundamental and technical analyses, although not many would have the courage/time to do so I daresay!
Elvin, teaching us the art of being a professional invest-igator.
Rumours, gossiping? Well, it does take discernment and skill to piece the right pieces of information gleaned together!
Some key concepts to guide us along the way!
Anyone up for the challenge? #challengeaccepted
Interesting question to ask as suggested by Elvin: How do competitors view you?
7. Christopher Toh, The Tree of Prosperity.
Bigscribe, the organisers of Investors Exchange 2017 clearly must have had a good reason for placing Christopher as the last speaker. His eye-catching presentation: '50 shades of dividend investing' had many curiosities piqued from the get-go.
Christopher, calm despite the ribbing from the emcee: At 43 years old, here's the world's most highly paid intern? Granted, its a law internship and he's got three degrees!
Chris advocates finding your sweet spot, or to leverage on your strenths, of course.
How to save your money, from avoiding oppressive debt to avocado toast! 😉
This is when it gets murkier: How exactly should you invest your money?
He advocates back-testing investment strategies and being aware of the limits and downside risks one faces. Tip: Rent the Bloomberg terminal at SMU for an hour!
Is an ETF really that good? I have my doubts too.
Dividend stocks, the way to go? And Chris maintains he is able to supplement his daily expenses and take care of his family, purely from dividends alone!
Counter-intuitive! Companies that give out dividends grow faster, perhaps because their managers are more prudent and financially savvy?
How dividends can improve your investment strategy, according to statistics.
What's the safeword? Um, Free Cash Flow, of course. Also known as operating cash flow minus capital expenditures. It represents the cash that a company is able to generate after spending the money required to maintain or expand its asset base. (Investopedia)
Invest in all REITs? What a thought! But according to the back-test, reasonably feasible?
So here's what Chris suggests: find REITs with 6-8% yields! Moderate returns!
Who's game? Let's find us some great REITs and dividend stocks to break free of our brutal corporate masters (in Chris's words, by the way, I still love what I do)!
In conclusion, the Investors Exchange 2017 turned out to be a really insightful session listening and talking to some of the well-recognized experts in Singapore's investment blogosphere. Many of them were really open to sharing their knowledge and readily acknowledged my queries and suggestions on how to better scale their information!
Having learnt from the masters, it's now time for me to apply the lessons learnt! 🙂
Live long and prosper,
Lynn