How much is a weekend getaway at Nongsa Point Marina Resort, Batam?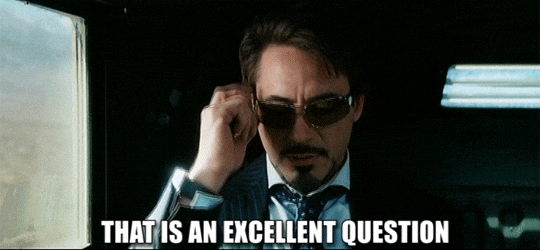 Good question, dear reader- and one I fully intended to find out.
Having bought a weekend package for the hub's 30th birthday, it was only a matter of time that both of us packed our bags and headed to the nearby isle for a relaxing couple retreat. 
The S$143.52 2 Day 1 Night (2D1N) package for 2 pax included:
Stay at Nongsa Point Marina & Resort (

Deluxe Garden View Room

)

International buffet

breakfast

Rijjstafel set

dinner
Return ferry

from Tanah Merah – Nongsapura

10% off

F&B consumption at Selera Restaurant.

Welcome drink.

Wi-Fi

at hotel room, restaurant and lobby.

Return land transfer

from / to Nongsapura Ferry Terminal.

Free usage of

20-min Paddle Board

(Subject to availability)
To be clear, the package did state that it did not include:
Singapore passenger departure fees

Batam terminal fees
Which added another S$58 to the mix. It also turned out there was a weekend surcharge of 363,000 Rupiah (about S$37) so that culminated in a total of S$238.52 (as of Aug 2017).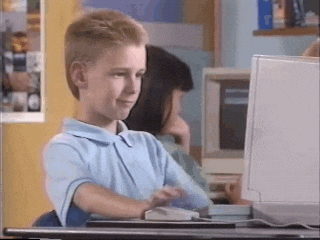 Pretty decent, wouldn't you say? 😀
The ride from Singapore's Tanah Merah terminal to Batam's Nongsapura terminal took roughly 30 minutes, giving me ample time to notice how all the chairs on board our ferry were fitted with smiley faces at the back ⛴ 😊
A quick check through Customs and a short ride via the resort's chartered mini-bus later, the hubs and I happily alighted at the steps of the beautifully-designed Nongsa Point Marina Resort and promptly began to enjoy ourselves.
Arrived at 8am Batam time (1 hour earlier than Singapore) and were greeted with two lovely glasses of chilled lemongrass drinks! The receptionist at the resort was really efficient and even checked us in early at 10am (normal check-in time is at 2pm!) 🙂
With two hours to spare, the hubs and I took a little stroll around the resort and admired the elegant colonial-house designs of the resort apartments.
There's a beautiful golf course next door, for all interested golfers!🏌🏻‍♀️
And a beautiful view of the yachts too, for all interested sailors!⛵️As you can see, the resort has quite the premium target market in mind 😌
Nongsa Resorts (owned by none other than Singapore-listed Keppel Land) has quite a few subsidiaries on their list, including Nongsa Point Marina and Turi Beach Resort (above)! Upon finding out both resorts were connected via beaches, we set off to discover more about our neighbouring resort!👣
This is the waterfront of Turi Beach resort, which has a more artistic and natural vibe.🍃
Hubs taken in by the intricate architecture, which adopts a unique dimensional play on the entire resort's layout 🤔 (think Inception (movie by Christopher Nolan), where materials and space interplay to form outstanding buildings and designs).
My personal favorite: a wooden art piece decorating the lift lobby's wall 😍
Turi beach resort is famous for this iconic landmark…the beach walk with a straw hut at the edge! Thankfully at 9am+, it was completely empty so we got pretty decent shots!😎
Yes, the quiet satisfaction of successfully taking the iconic Turi Beach Resort photo🏝
Soon, it was 10am and we could check into our hotel room👍 The ceiling was high and bonuses included a ceiling fan along with air conditioning, a flat-screen TV and mosaic-tiled bathroom.
As promised, we had an awesome garden view! 🌳Our room was right above the expansive swimming pool, which was a plus!
As you can see, the free-form swimming pool spans quite a few apartments!
Moments later, posing around the resort's gorgeous white staircase at the atrium. (photo credits: hubs)
I call this shot: Stairway to heaven ✨
As Nongsa's pretty devoid of nearby malls, we settled on brunch at the resort's Selera Restaurant – only to be directed to the opposite Samudra bar due to an ongoing corporate function at the main restaurant. Well, this meant we had the whole bar to ourselves and 10% discount from Fave did help a little!
While brunch was delicious, the hubs and I slowly grew accustomed to waiting for our food, which took about 20 minutes to arrive ⏱
Total cost: S$24 for beef-curry and ayam penyet (deep-fried chicken) with rice🍛
Included in our package was also 20 minutes on the paddle-board, which turned out to a pretty cool water activity!
Basically: you're given a paddle and a board to row your way around the marina – it's a little harder than it looks given the strong wind and water's ability to push your paddle off-course, but that's what the life-vest and watchful eye of the instructor are for.
After a little swim and shower post-sea activity, we headed back to Turi's beach walk to catch the sunset 🌅 on our instructor's recommendation. At 5.30pm, the view was quite spectacular!
Follow me to the marina!🛥
After the magnificent sunset, we headed to the restaurant for our Rijjstafel set dinner (pre-booked at 6.30pm)which means 'rice-table' in Bahasa Indonesian. After waiting quite a while (as usual), we were soon rewarded for our patience with a hearty warm bowl of chicken soup. Personally, I love the Indonesian version, which includes noodles, vegetables and lovely chunks of chicken in a thick, savoury broth 🍲
Unfortunately, I wasn't as pleased with the main course. To the resort's credit, three out of four items were authentic Indo cuisine…but bok choy in oyster sauce for vegetables?😅Also, where's the Pandan leaves for authenticity? 🍃
Placated with fruits and pastries for dessert: a three-course dinner included in the package isn't a bad deal 😋 (and since it's 'free', who's complaining?)
After dinner, we played pool (billiards) for three rounds straight – guess who won?😃 Also, really happy that rounds were FOC as long as we bought drinks! Did I mention there was a happy hour drinks promotion with 50% off? ☕️
Next morning, we rose up early again to catch the sunrise from Turi beach at 5.30am!🌅
We had a lovely buffet breakfast too with a view of the marina🥙☺️
All too soon, it was time to head home!
In conclusion, the hubs and I had a fabulous time at our 2D1N stay at Nongsa Point Marina Resort, with approximately S$300 spent for 2 pax!
Miscellaneous snacks like chips and ice-cream were included, although the mini-mart charged S$13 for 3 bags of chips? Also, in case you're wondering what took me so long to post this, don't bet your money on the wifi provided 😐
In terms of Lynn Han's personal rating, this weekend getaway gets an overall 4 out of 5 stars ⭐️ for sheer value-for-money and resort experience provided! #yolo (you only live once)
Now how's that for a lovely weekend getaway with your loved ones?💕😉
Live long and prosper,
Lynn
Disclaimer: This post above was not sponsored by any company and is meant to be an objective review by the author. She hopes you enjoyed this post and that it helps you in planning your next overseas island getaway ☺️🏝