Dear reader,
Here's a thought that occurred to me recently: Am I financially free?🤑
According to Robert Kiyosaki (author of Rich Dad, Poor Dad),
Financial freedom is much more than having money.
It's the freedom to be who you really are and do what you really want in life.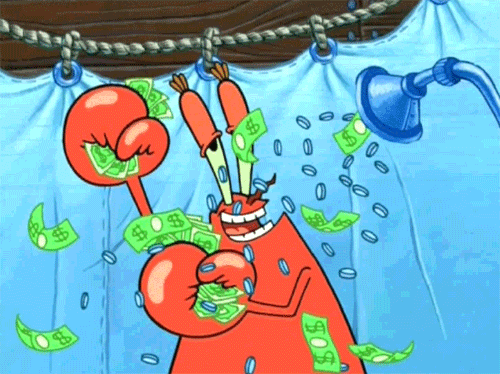 Awash with cash!
Of course, this means that there is no fixed definition of financial freedom.
Everyone has a different idea of who they really are and what they really want in life.
With that, here is why I consider myself financially free (for now, by God's grace!)
First, the financials.💰
I have been working over the past four years and have accumulated a decent sum while maintaining a pretty low expenditure lifestyle.
Paying off a housing loan is still in the works but renting out rooms to mitigate the CPF outflow in the interim is always an option.
With proper insurance, an emergency fund, and (ideally) with continued job stability and progression, I will be able to build up my portfolio while investing in growth opportunities along the way.
Second, the freedom to be who I am and do what I really want to do.🙆🏻
Having worked in different office environments (as an intern and graduate employee), I find working in the public education sector rather invigorating, both for its intellectual challenge in academia and the push to inculcate values in our next generation. Working with wonderful colleagues is a plus too! 👩🏻‍🏫👨🏻‍🏫(See featured watermelon 🍉 picture, just one example of the office buddies' acts of kindness 😍) One can't deny that there is a certain element of time freedom and ability to do meaningful work, although it definitely isn't easy given today's discerning youth and their demands, thanks to easy access to resources and technology!
In addition, one also has to take on the mantle of being a paragon of virtue while teaching to said youths, chasing after assignments, setting exams and handling multiple duties and administration. (Imagine!)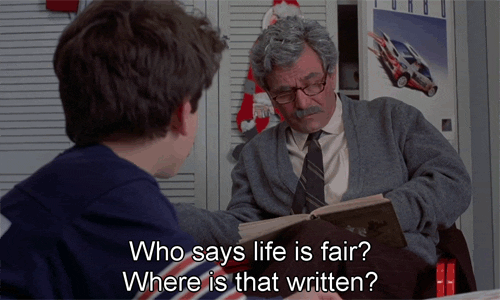 One can dream.
While no job is perfect, I count myself lucky to wake up daily at 5.30am with a renewed optimism and hope that one day, I will be able to explain concepts like prepaid expenses to students without repeating myself multiple times, and that they will nod vigorously in understanding with a loud: "Orh~! (local noise expression for: I see!)" 😳
Perhaps, the keyword of this post should then be: Sustainability.🤔
After all, I am happy doing what I'm doing and am glad to be growing as a teacher and person (and to be paid to do so is a pretty big bonus!)
And my hope is for you too, ol' stumbler of this post, to be sustainably happy, free to pursue your goals and dreams while being imbued with the resources and strength to do so.❤️
After all, #yolo? (You Only Live Once) 😉
Live long and prosper,
Lynn