Dear reader,
So I did it.
I finished a Masters of Business Administration (MBA)* programme.
Woohooo!
To clarify, I finished *An Entire Masters of Business Administration (MBA) In One Course!
Why does it matter?
Well, the Master of Business Administration (MBA) program has traditionally been recognised as a master's degree program that concentrates on refining general management competencies with an emphasis on business skills, such as accounting or employee relations.
Source: Study.com
In short, the MBA is seen as a step-up from your average bachelor's degree.
MBA candidates are generally a motley crew of the following: employees earmarked for leadership, working professionals who wish to gain clarity and growth on career goals and fresh graduates who seek to establish themselves (before heading on to secure a PhD or venturing into the workplace).
Historically, to complete a prestigious MBA, one would have to spend tremendous amounts of money, energy and time to ace paid applications (Insead, one of Europe's best business schools, charges S$195 if I'm unmistaken), essays, résumés, references and then interviews to first secure a coveted place in an Ivy League aka. well-recognised university. Once you're past that, then you start thinking about paying the exorbitant tuition fees later (ideally, you're on scholarship or a trust fund child).
To give some context: according to ThoughtCo, the cost of…a two-year MBA program exceeds US$60,000. If you attend one of the top business schools in the U.S., you can expect to pay as much as US$100,000 or more in tuition and fees.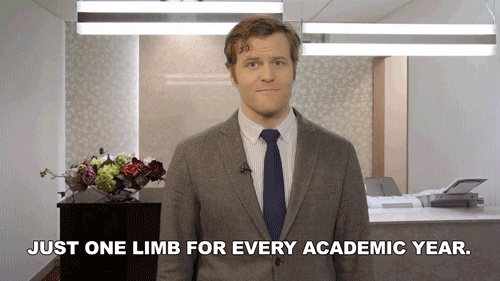 Now you understand!
And how was it? In a nutshell: It's really changed my perspective about online learning and more importantly, about studying for an MBA.
---
Udemy's An Entire MBA in 1 Course by Award Winning Business School Prof
To date (1 Oct 2017), the 49-hour, 83 lectures course has been studied by 121,287 students in 11 languages and 196 countries.
It's also taught by none other than
Prof. Chris Haroun,
 a venture capitalist, business school professor and MBA graduate from Columbia University (Ivy League status).
Incredibly, he's also the author of "101 Crucial Lessons They Don't Teach You in Business School," which Business Insider wrote is "the most popular book of 2016 according to Business Insider readers."
He's the founder and CEO of Haroun Education Ventures and is on the Board of Directors of several technology companies.
He has worked at hedge fund giant Citadel, consulting firm Accenture, including Goldman Sachs (notoriously well-known investment bank).
He is a frequent lecturer at several business schools including Berkeley, Stanford, The Hult International School of Business and San Francisco State University.
He has been profiled in Forbes, Business Insider, Entrepreneur Magazine, VentureBeat, Wired Magazine, AlleyWatch and several television, podcast and radio interviews, including Radio Television Hong Kong. He even has his own entrepreneurship column in Inc. magazine!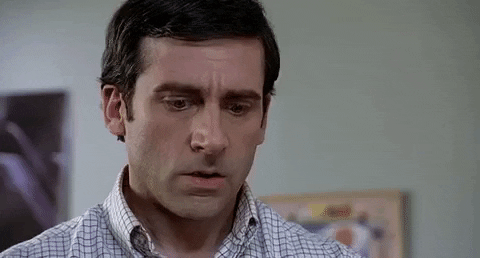 Whaat? This guy is amazing!
His goals are even stated on his Linkedin page!
1: Access: To help make education accessible and affordable to every person in every country by investing in disruptive edTech companies through company (Haroun Education Ventures).
2: Give: If you work for a charity, Chris is more than happy to give you his online business and self development courses for free to every employee at every charity in the world; simply send him a LinkedIn message and he will send you coupons for his courses at 100% off. Please include your ".org" charity email address in the LinkedIn message (for example, name@charity.org).
3: Edutainment: His passion is to "make business education impactful and entertaining with no boring theory; edutainment works!" (I can vouch for this: He's a really engaging Prof)
Chris is very passionate about education, education related charities and edTech start-ups/companies as he believes that all problems in the world can be solved via education.
---
Now at this point, some might wonder: "Wow! How much would it cost for such an accomplished professor to teach an MBA in such a short amount of time?"
Wait for it – S$15 (first-time udemy user special price)
It was the most value-for-money fifteen dollars I could ever spend. The best part?
I didn't!
The entire course was sponsored by Skillsfuture, the amazing national movement that aims to help all Singaporeans to develop their fullest potential in life. How?
Well, last year (2016), all Singaporeans aged 25 and above (including me) were given S$500 learning credits to spend on any course verified and approved by Skillsfuture, an organisation currently governed under the Ministry of Education.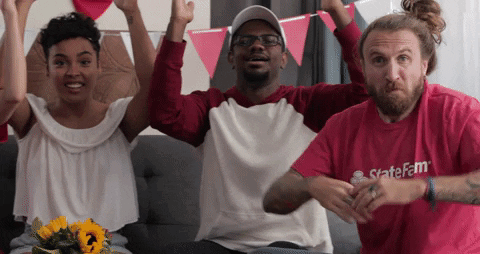 As someone who really values education, being sponsored to study sounds really cool 😀
And so, I did. I studied an MBA course that taught me "all the practical skills I needed to succeed in business, none of the theory" in all of two days, for free.
And I really enjoyed the entire course.
Prof Chris simplified many theories already taught during my Finance undergrad days by pairing them with his actual work and life experience, including discounting some entirely e.g. "Actually there are many ways to value investment companies, but on a whole, we look to Moody, Fitch and S&P" (financial ratings companies).
The whole course was taught along a storyline: the most business skills required from stage 1 to 9 of a company from start-up to exit stage – and each course was peppered with bite-sized life advice e.g. "When running a start-up – be the FILO (First In, Last Out) – a wordplay on an accounting measurement technique FIFO (measuring inventory First In, First Out)". Beyond a rather strong focus on presentation and networking skills, one  poignant insight was also to sign up for Linkedin Premium and connect as regularly as possible to people working in ideal workplaces (and of similar interests!)
Lol! 😀 There was also a LOT of value given (including an entire free additional udemy course of how to create your own online course!)
While I definitely wouldn't call this a full Masters of Business Administration programme, it does give further food for thought when Prof Chris mentioned: "You really don't need to do an MBA, unless you're thinking of switching jobs".
Hmmmm! I also really appreciated the fact that Prof Chris actively tries to add value to his students by regularly reaching out to us over email (yes, it's probably an autoresponder but it's already the second one in a row since I've completed the course!)

Dang this Prof is cool! (Prof Chris is also the creator of 41 other courses on Udemy! )
What else would you like to find out about this course? Let me know 😀
In the meantime…who's with me for round two? (I still have S$485 in learning credits left!) 🙂
Live long and prosper,
Lynn